How to assemble your stock portfolio!
Asset Allocation concerns the composition of different asset classes in a stock portfolio. Since different asset classes can be combined and mixed as often as desired, the question arises as to which combination of asset classes is the most effective, that is, the one that promises the highest return. The aim of the correct asset allocation is to optimize the return and minimize the risk by combining several asset classes.
---
#MixItBaby
Harry M. Markowitz has stated in modern portfolio theory that the combination of multiple assets that have the least possible correlation to each other can reduce the risk of a portfolio, almost without affecting the return.
Here we show you how to put together your own stock cocktail.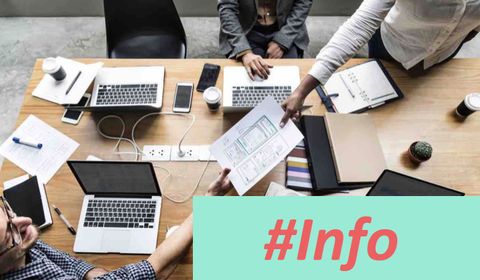 ---
COMBINATION OF VARIOUS asset CLASSES
Here you can find different asset classes to be combined in your stock portfolio:
High-Capitalization Stocks (stocks of large companies)
Low capitalization stocks (Small Caps / Small Caps)
Real Estate - Stocks
Shares of foreign large companies
Shares of foreign small companies
Emerging Markets (Second World, Emerging Market)
Commodity stocks (precious metal, oil)
Bonds
---
WEIGHTING OF VARIOUS INVESTMENT CLASSES
These components can now be conducted in the portfolio with different weighting. This should be done on the basis of personal risk-taking.
For further reading I recommend "The Intelligent Asset Allocation" by William J. Bernstein. There you can find the various portfolio cocktails, advantages and disadvantages of various combinations, historical data and the risk processed.
Example of an asset allocation for a risk-averse, yield-oriented investor, with moderate willingness to complexity. (Temporary losses of 30% are not a problem as long as the long-term return is correct):
10% Large US Stocks (S & P 500)
10% Small US Stocks (Smallcaps)
10% real estate
10% Large EU stocks 10%
10% Small EU Stocks (Smallcaps)
10% emerging markets stocks
10% commodity stocks
30% bonds
This deposit will yield higher returns in some years and lower yields in some years than the overall market you are comparing, but long-term yields are likely to be quite high. However your depot is structured, you should invest in stocks of large and small companies at home and abroad. When choosing these stocks, you should include the fair value calculator and only invest in value stocks whose fair value is higher than the current market price.
---
IMPLEMENTATION of this Asset Allocation IN Your OWN PORTFOLIO
But how can I implement the different asset classes in my stock portfolio? The following list gives you options for the practical implementation of the different asset classes in your portfolio:
Big and Small US and EU Stocks: Are shares of all US and EU companies with different market capitalization. For example, large US stocks are found in the Dow Jones, an index that represents America's largest corporations. Here you could select stocks. The European equivalent would be for example the DAX or the Eurostoxx indices.
Realestate / Real Estate Shares: Here you can, for example, bet on shares of real estate developers. So on companies that buy and rent or develop real estate.
Emerging Markets Equities: Are stocks from China, Turkey, Eastern European countries, India, South America and many more.
Commodity Stocks: Are stocks of companies in the industries: mining, oil, gas, fuels, coal and many more.
Bonds: In bonds you can switch to bonds ETFs. Here you can choose an ETF that invests in AAA government bonds.
---
FURTHER EXCITING TOPICS FROM THE NEWS AND ANALYSIS PAGE
---
About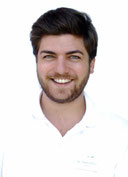 Dr. Peter Klein, BA
13 years of stock market experience and the study of many stock strategies and various literature on asset allocation have brought me here. I would now like to share my experience with the community here on fairvalue-calculator.com.
If you like my article, you can leave a short comment here.
---